Info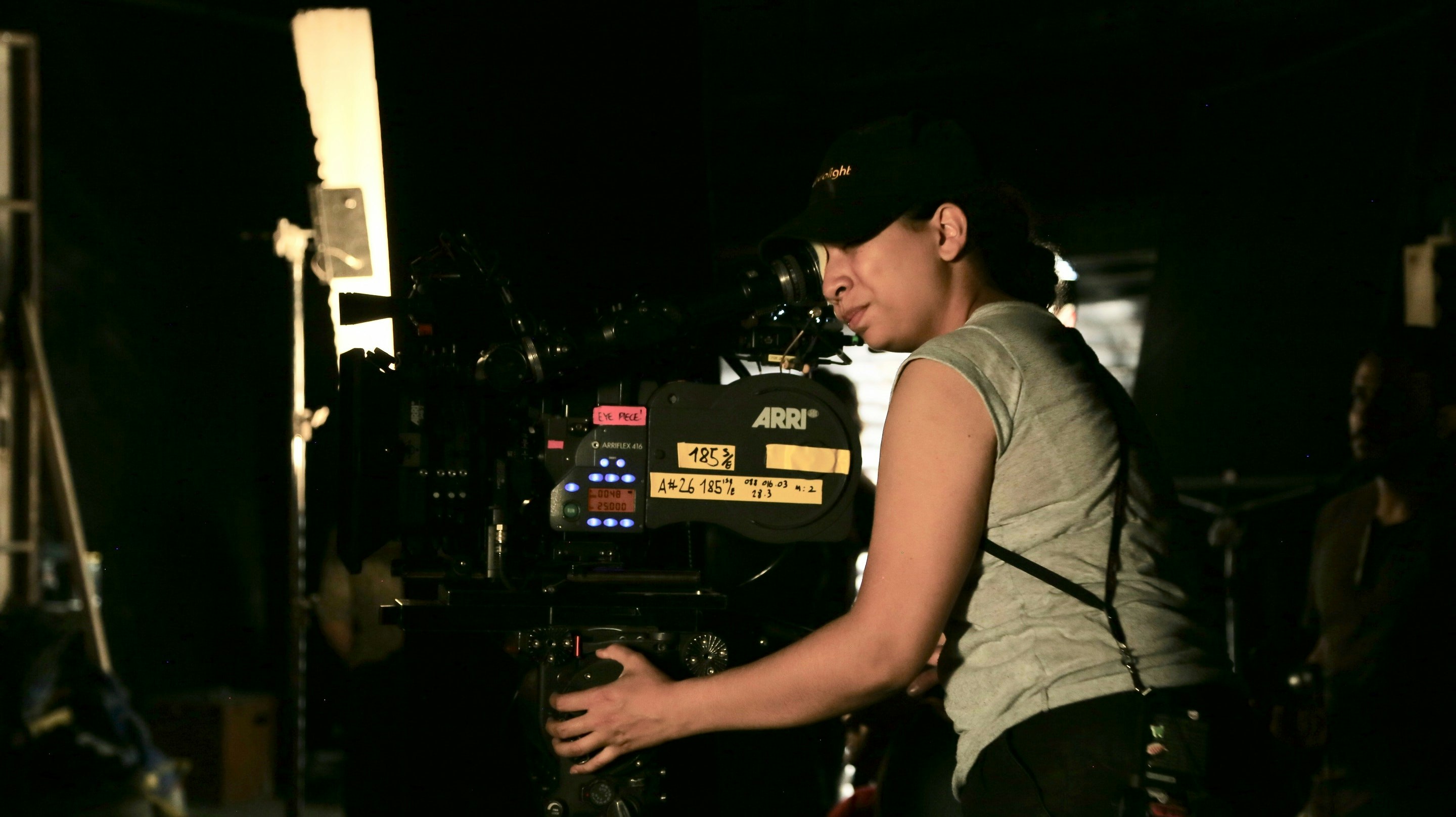 Selected as a Screen International 'Star Of Tomorrow' 2023, Nathalie is a London-based British cinematographer of Congolese, Italian, and Greek descent. She has worked on a diverse range of narrative projects, fashion films, commercials, and music videos in the UK and abroad.
From a visual perspective, she is known for her story-based approach to lighting and camera, and believes in creating a strong and unique visual language for each project, demonstrating a keen eye for abstraction and experimentation with imagery and techniques when the project calls for it. Additionally, she is regarded for her collaborative practice, strong work ethic, and her professional manner on set with cast and crew.
Nathalie trained on the MA Cinematography course at the National Film & Television School in Beaconsfield under the sponsorship of Channel 4. In 2015 she was awarded the CTBF John Brabourne Award for Emerging Talent sponsored by the British Cinema and Television Veterans (BCTV).

While Nathalie has confidently lensed projects on a multitude of themes and topics, her particular interests and strengths lie in themes that resonate with her on a personal level; ideas around identity of self, memory, disjointed emotion, "home"-lessness, nostalgia, and unspoken subtext.
Nathalie is a member of Sporas - a collective for Black and POC cinematographers and crew, Women Behind The Camera, Primetime, ICFC (International Collective of Female Cinematographers) and Illuminatrix - a collective for female cinematographers.
She is represented by WPA.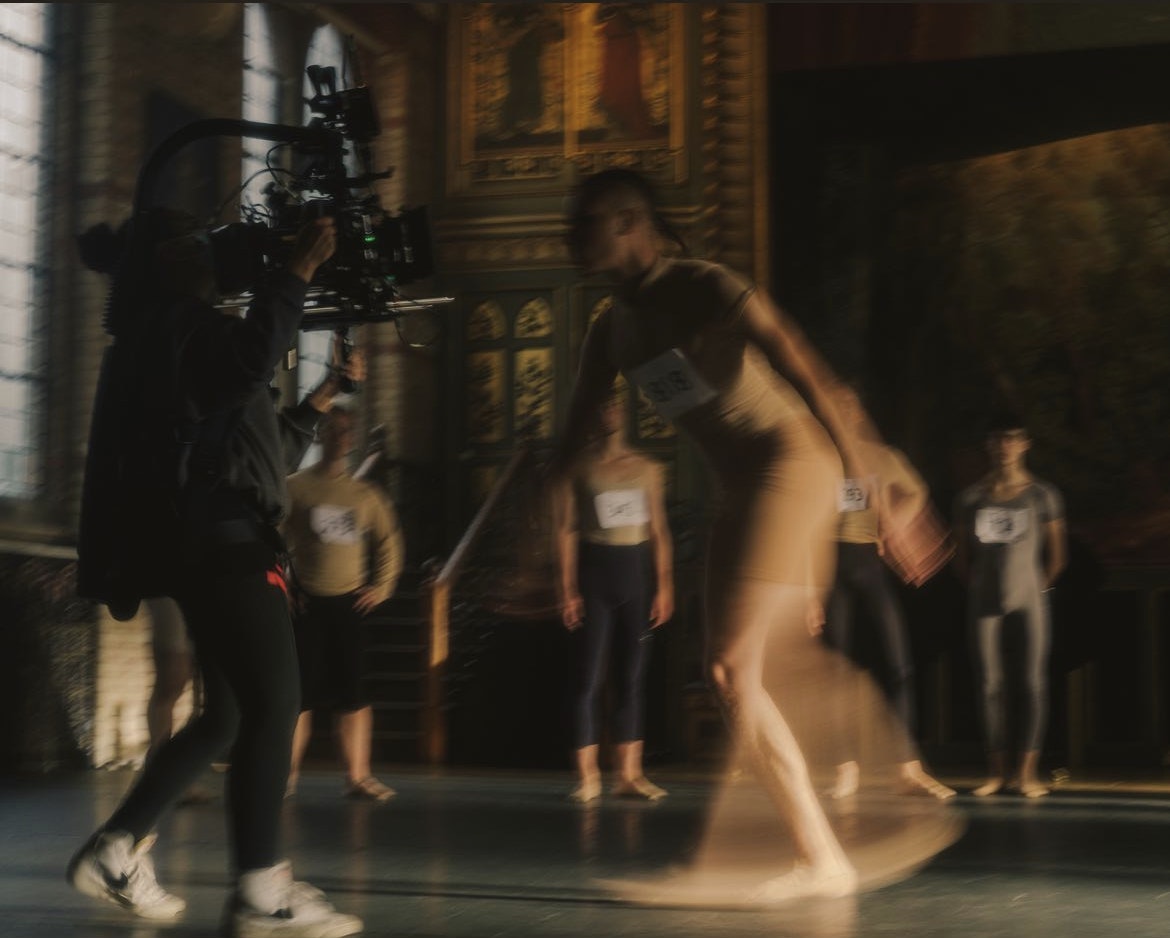 ---
May 2020
IN/DEEP Conversation with Nathalie Pitters
November 2020
'Stratum Deep' wins Silver Tadpole at Camerimage Festival
March 2021
Interview with Cinegirl magazine
May/June 2023
'Meet The New Wave' - British Cinematographer Magazine, Issue 117
British Cinematographer 'New Wave'
July 2023
Screen International 'Stars of Tomorrow 2023: Nathalie Pitters

August 2023
Interview with Cooke Optics for 'Giraffe'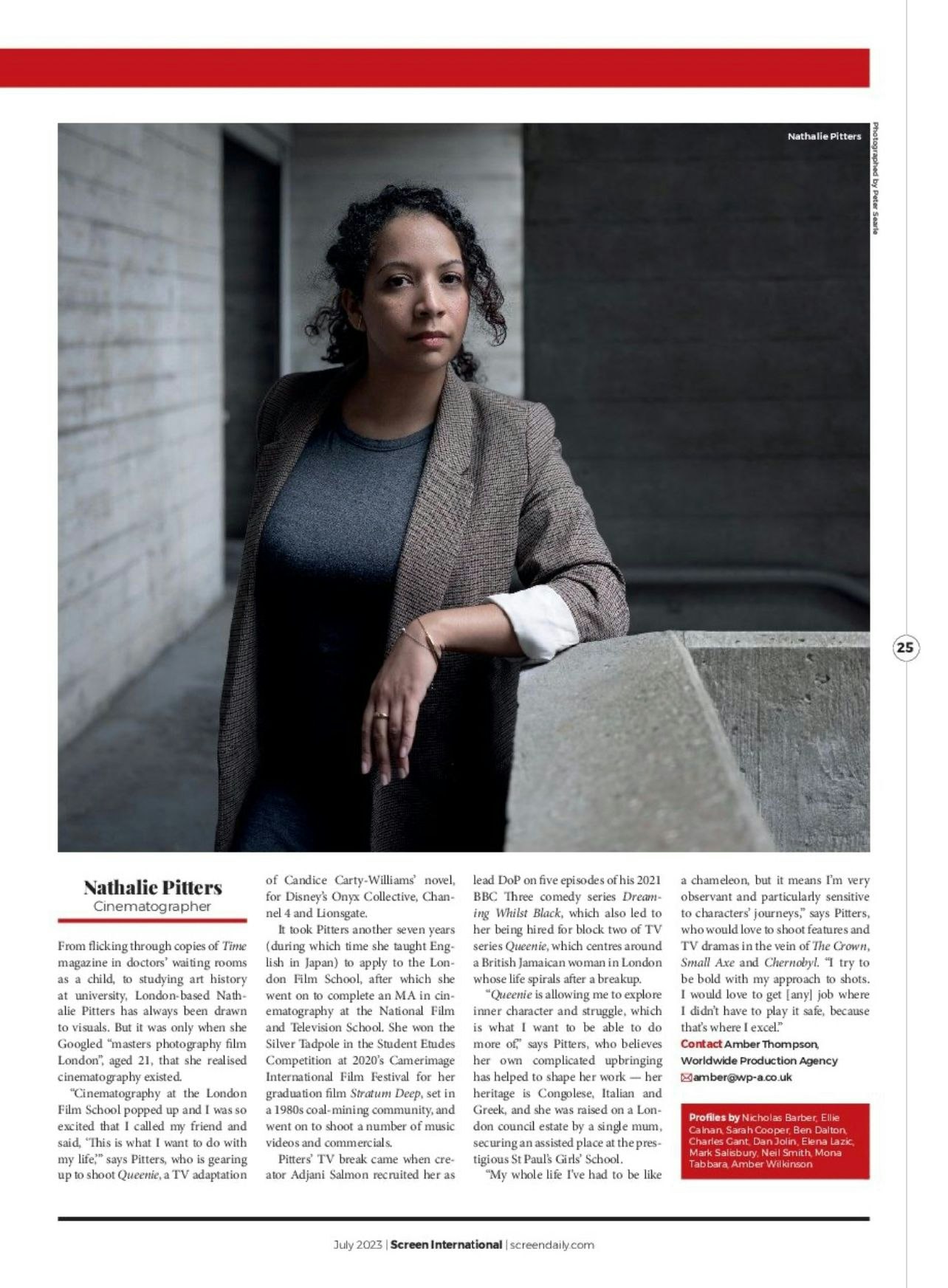 ---